dos Ossos Beach
History and nature in harmony...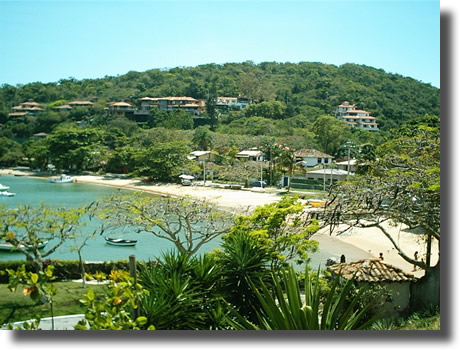 Location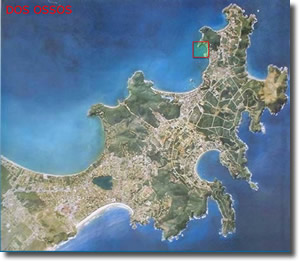 How to arrive: The dos Ossos Beach is located between beaches da Armação and Azeda, its main access is the dos Ossos Place, at the end of Orla Bardot and the da Armação Beach. Datum points: Church of Santana and the Yacht Club.

Description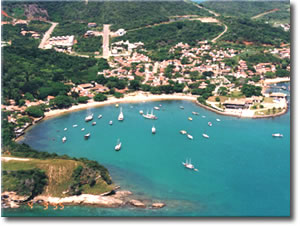 Extension: 300 meters

Geography: The dos Ossos Beach is small with sand golden and very little slope. Very hoisted it ends in his right in a rocky formation, and in its other end the Yacht Club. The first Village of Fishermen of Buzios was here.

Characteristics: Crystalline water warm and calm . According to some historical searches, this name must to the rest of whales lazy by the fishermen in its sands. Other historians affirm that its name must to genocide Tupinambá (Indian of the region) assignment in the middle of century XV, commanded by Captain Estevão Gomes, which at the time, transformed east paradise into grand cemetery to open sky. In the past the set dos Ossos (beach and seat) he was considered the main commercial center of the city.

Infrastructure
Services: Bars and restaurants are in the environs of the dos Ossos Place. Free parking also in the dos Ossos Place.

Sports:

Activities: Exit of fishing boats - Starting point of Aquatic Taxis. Ideal to photograph.